Topps UFC Bloodlines is a new trading card product that features the most notable fighters in one of the world's fastest growing sports.
UFC Bloodlines celebrates the immense diversity of the UFC by featuring unique cards that proudly honor the specific nationality of the various stars of the UFC such as GSP (Canada), Anderson Silva (Brazil), Jon Jones (America) and more!  There are no teams in the UFC, fighters represent where they are from and Bloodlines celebrates this notion.
UFC Bloodlines also includes the first-ever UFC women's champion, Ronda Rousey, making her UFC trading card debut!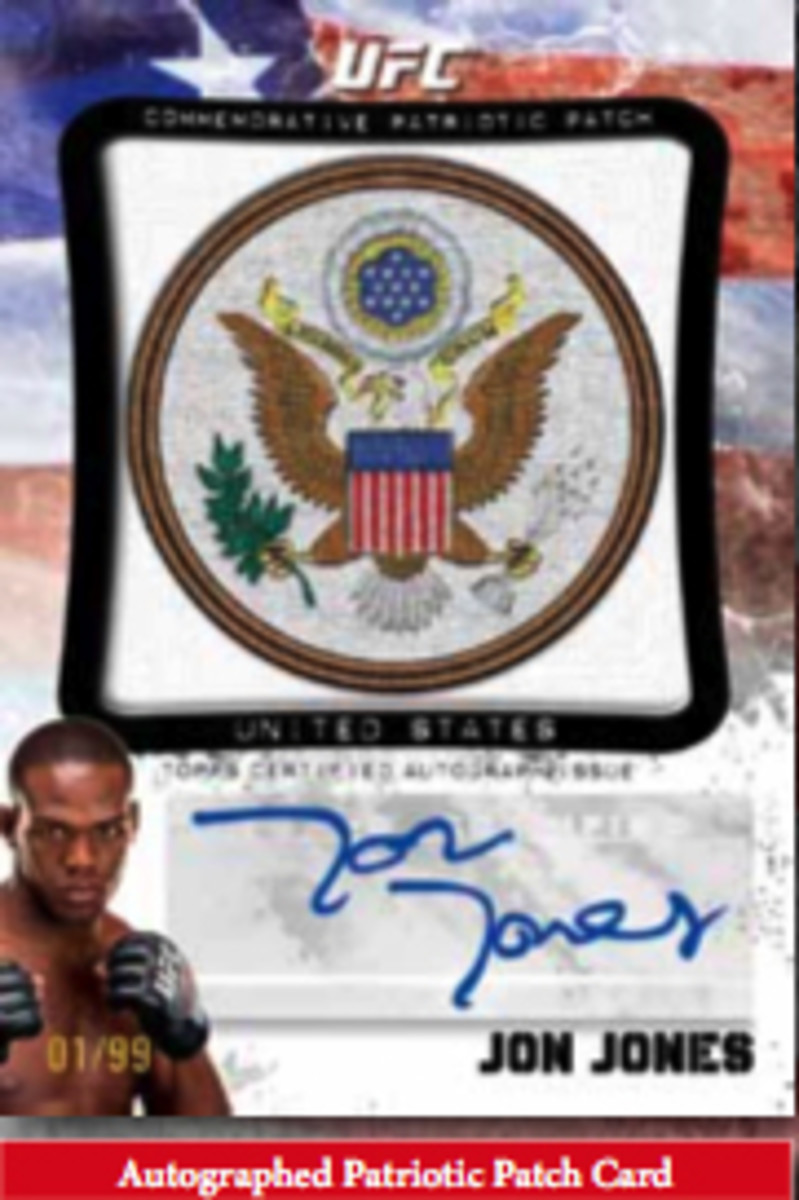 As with all Topps card products, UFC Bloodines features more than just pictures of fighters on cardboard.  The product is packed with autographed cards from many of your favorite fighters.  Also, look for awesome relic cards, cards with pieces of fighter gear Octagon mats and other memorabilia.
Some new features in the UFC Bloodlines set are Patriotic Patches featuring 25 fighters shown with patches bearing their national heritage symbols. International Airmail cards featuring 10 fighters with actual postage stamps from their countries of origin (numbered to 50). Jumbo Fight Mat Relics featuring 30 fighters with a piece of the mat they fought on (numbered to 88). Fighter Jumbo Relic Base Parallel featuring 40 fighters with a jumbo sized relic of fighter-worn shirts or shorts.
Collect your favorite fighters, show your pride of country!  Topps Bloodlines can be found in your local hobby shop.  For a hobby shop near you, go to Topps.com.