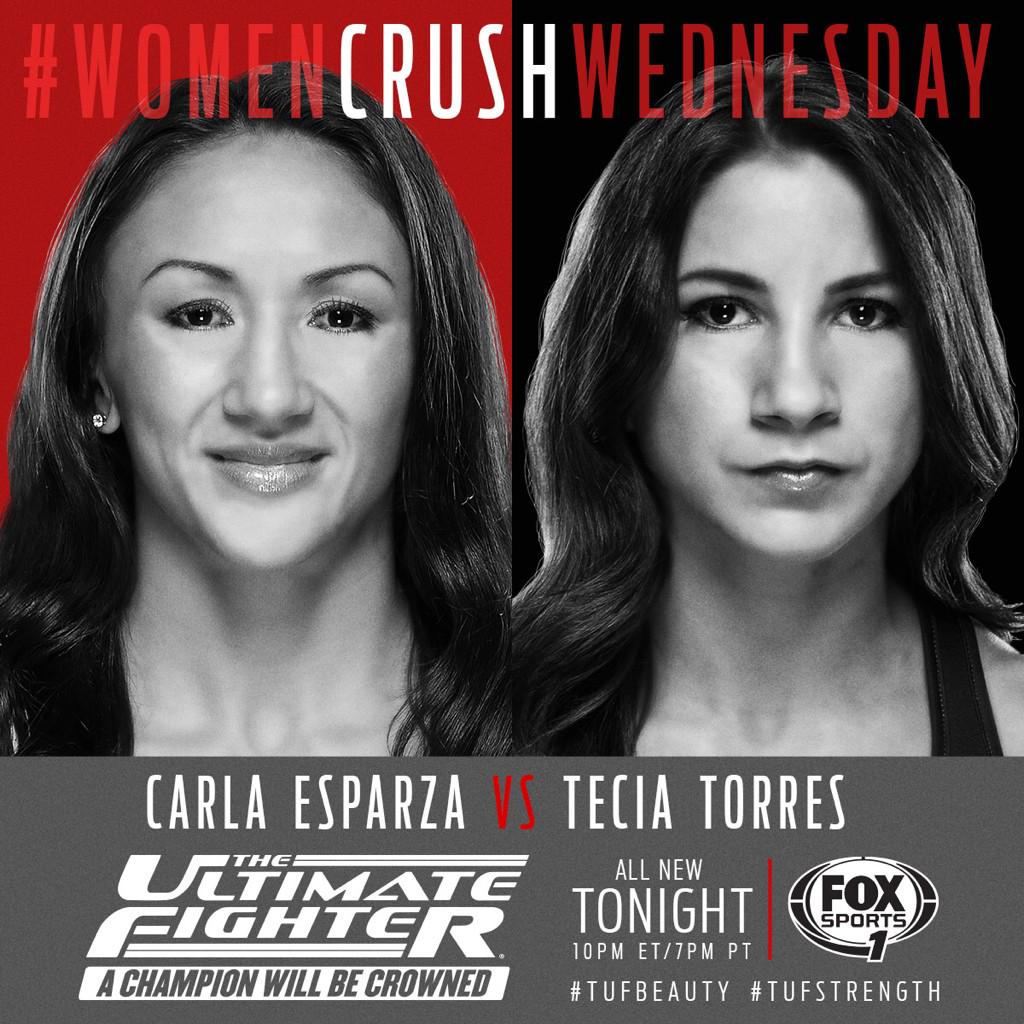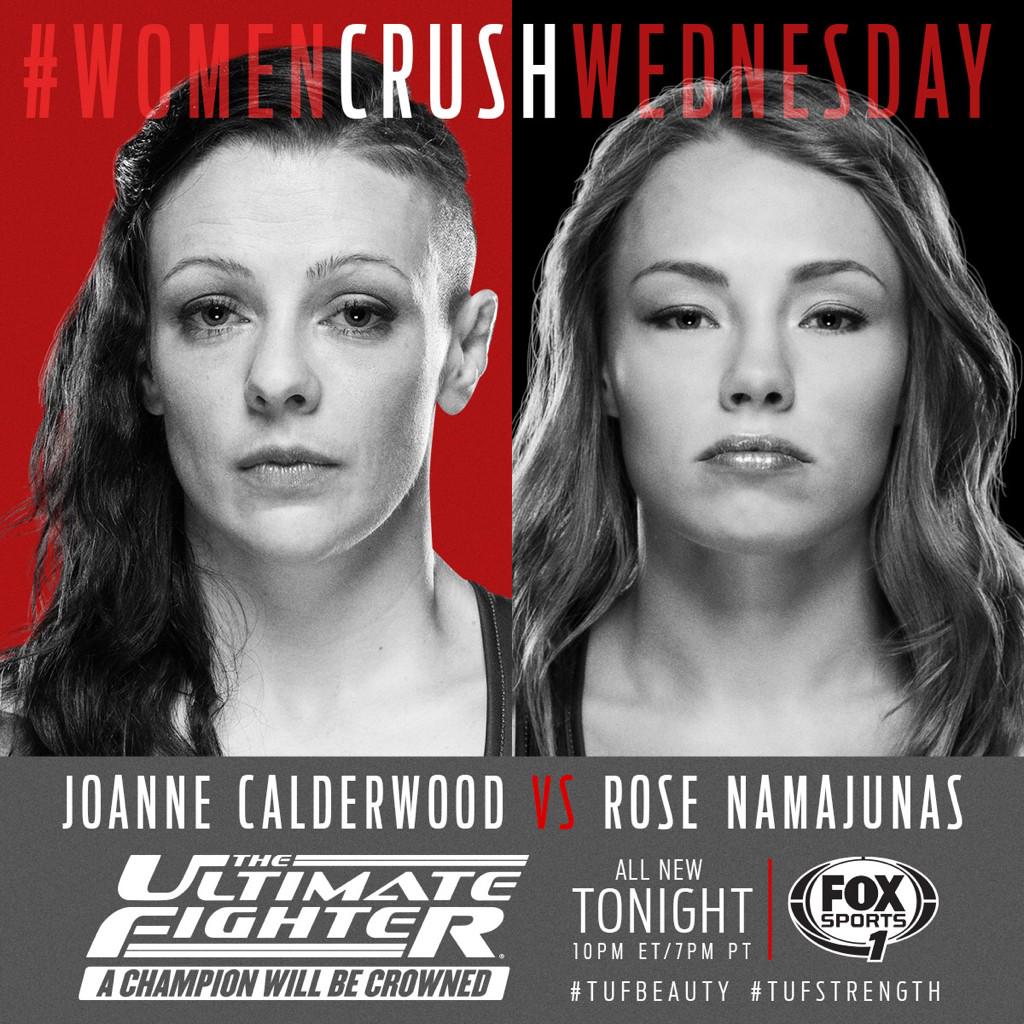 4 INVICTA FC Alumn face off tonight to see who will move on to the semifinals.
Esparza will finally get the chance to face Torres who she has despised since Tecia was put on Pettis' team by Dane when Justine Kirsh was injured. While theirs is definitely a battle fueled by personal feelings, Joanne Calderwood and sole team Melendez fighter Rose Namajunas are the embodiment of the respect and discipline that martial arts hold at the core of it all.
First up is Torres vs Esparza, these two definitely have the upper hand over all other fights of the TUF 20 season since, after Tecia won a unanimous decision over Carla's best friend Felice Herrig in her last Invicta outing, Carla creepily walked into the cage, with the Invicta belt, and called out Torres. It was definitely an awkward and weird moment but, for over a year now, both fighters have basically been preparing for each other.
When the fight starts, they try to find their punching range for a little bit until Esparza gets impatient to get her first takedown and shoots as Tecia easily defends. Then, Esparza gets so desperate to get the fight to the ground that she goes on her knees and hugs her opponent's leg like a toddler scared to be abandoned by its mother until Tecia finally accepts to follow her down. On the ground, neither fighter is able to do much damage and Tecia finds the way back to her feet only to be taken down again and again each time this happens.
In the second, the same desperation for a takedown overtakes Esparza, but she does a better job at getting her way in this round. At one point she shoots on Torres so hard that both women are slammed from the middle of the octagon to the cage. And, when Tecia finds her feet, Carla keeps pressure on her opponent's back. Although unable to get a submission, Carla does get a very clear unanimous decision win.
Rose Namajunas and Joanne Calderwood's fight plays out very differently. Although Esparza and Torres gave a good fight, it was not that exciting, the other two girls however, bring plenty of adrenaline to the octagon! Rose, as usual, comes out as soon as the bell rings and attacks all out. Calderwood responds well, not surprised by her opponent's aggression and is able to land a few strikes of her own before the women hit the ground. It is easy to tell that Namajunas is very comfortable on the canvas while JoJo is a bit awkward. However, Calderwood defends Namajunas' submission attempts impressively.
The second round also mostly takes place on the ground. One again Namajunas dominates Calderwood in every position there yet JoJo defends everything from a triangle, to a flying armbar (Rose's signature flashy move), to an armbar. However, although she beautifully got out of a heel hook, Calderwood does finally get caught in a kimura while in Namajunes' guard.
Next week is another double header before the finale. The semifinal will see friends Jessica Penne and Carla Esparza forced to fight one another while Rose Namajunas will face Randa Markos, whom Carla has already expressed a desire to fight.
Stay tuned right here at MMA Sucka for more live streams as well as videos highlighting the top fighters, commentators, coaches, promoters and other names in MMA and combat sports. We also bring you great offers on the latest MMA products and merchandise. You can also subscribe to our youtube channel for regular updates and all the latest fight news. You can also check out our sister site, at TheFightBuzz.com for the latest from the world of MMA and other combat sports.