It may have been a slow week for MMA, but that doesn't stop the Eye of the Storm MMA Podcast! "Deep Month" continues as this week as host Justin Pierrot welcomes Bloody Elbow.com writer & Three Amigos Podcast co-host Iain Kid to the show. The pair go in-depth on a variety of topics, from weight-cutting to doping, and even transgender athletes of both varieties. It definitely continues with the "Deep Month" theme of taking a hard look at issues around the sport of MMA! Be sure to give this episode a listen below, on iTunes, or Stitcher!
Eye of the Storm MMA Podcast Ep. 58 – Iain Kidd
Subscribe:
iTunes – https://itunes.apple.com/ca/podcast/eye-of-the-storm-mma/id989654981?mt=2
Stitcher – http://www.stitcher.com/s?fid=65123&refid=stpr
Support the podcast by becoming a patron! You can also help out by purchasing any tunes from www.stormland.bandcamp.com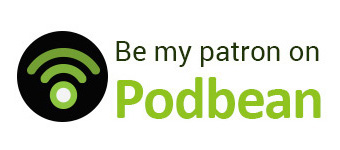 Check out the podcast, and stay tuned right here at MMA Sucka for more live streams as well as videos highlighting the top fighters, commentators, coaches, promoters and other names in mma and combat sports.  You can also subscribe to our youtube channel for regular updates and all the latest fight news. You can also check out our sister site, at TheFightBuzz.com for the latest from the world of mma and other combat sports.