RIZIN has announced the three fights that will join Wanderlei Silva vs. Mirko Cro Cop on year-end shows to complete the 2016 openweight tournament grand-prix, including a debut for former UFC title challenger Shane Carwin.
RIZIN announced the new match-ups at a press conference late last week.
---
Tsuyoshi "TK" Kosaka vs. Kaido "BARUTO" Hoovelson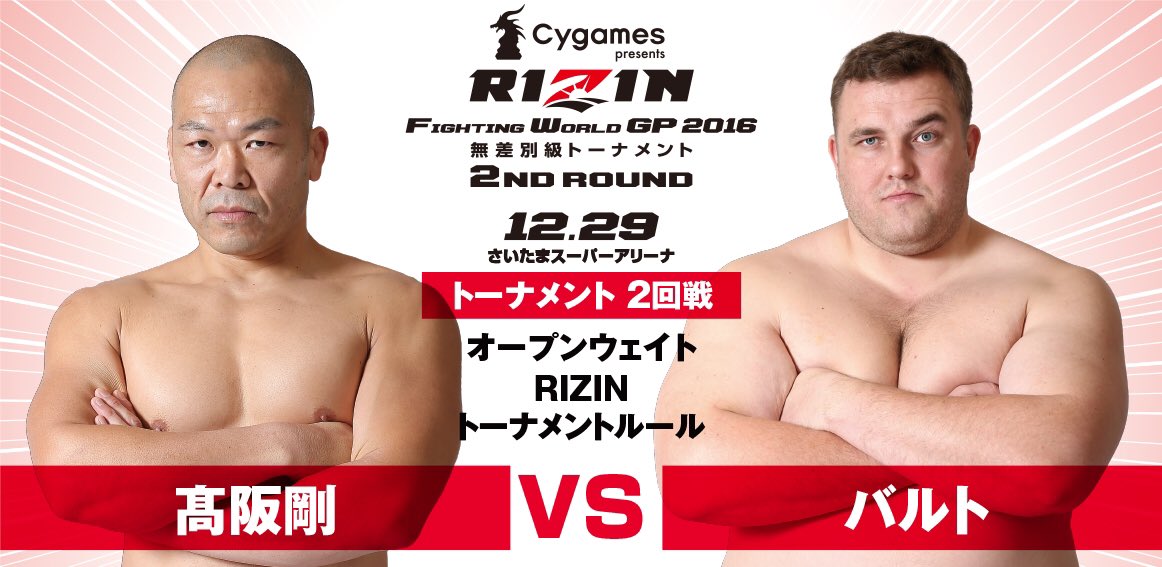 Kosaka (27-18-2) replaces Procházka who had to remove himself from the tournament following a rupture to his LCL. 46-year-old Kosaka was on Rizin Fighting Federation's debut show on December 29 of last year, as he returned from a nine-year absence and stopped needed just under 12 minutes to stop James Thompson.
Baruto (2-0) is a sumo specialist who has fought exclusively under the RIZIN banner since his MMA debut at 2015's year-end show. His two professional wins both came against veteran fighters in Kazuyuki Fujita & Peter Aerts.
---
Shane "The Engineer" Carwin vs. Amir Aliakbari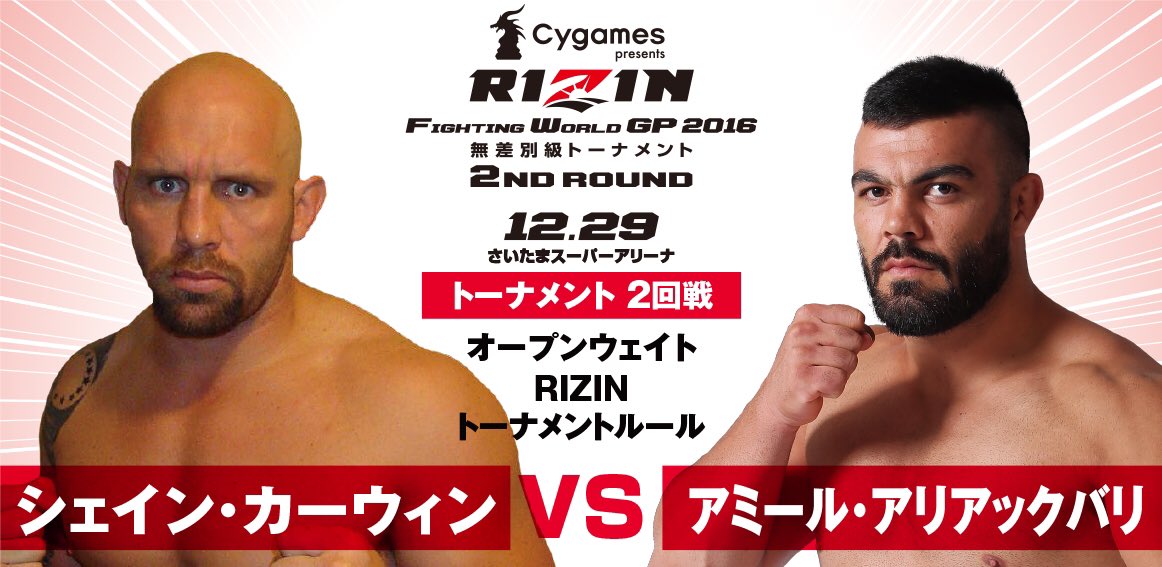 Carwin (12-2) is known for his heavy-handed striking & finishing ability, having finished all 12 of his pro wins. After brutal KO wins against Gabriel Gonzaga and Frank Mir respectively, Carwin then fought then heavyweight champion Brock Lesnar in a title unification bout, with Carwin holding the interim title. After dominating the opening round, Carwin gassed and was submitted in round two. He returned and fought in Vancouver a year later and was battered by future heavyweight champion Junior Dos Santos in a title-eliminator bout.
Aliakbari (3-0), fighting out of AKA Thailand, has some hype behind him heading into RIZIN's GP. A Greco-Roman wrestler with multiple world championship wins to his name, Aliakbari won his first two MMA fights in a combined 75-seconds, both via first round KO. As the first Iranian world class wrestler to pursue a career in MMA, it is also worth mentioning that Aliakbari has a couple suspensions due to doping violations. Aliakbari dominated and stopped Jungle Fight champion João Almeida in the 1st Round of the tournament.
---
Szymon Bajor vs. Valentin Moldavsky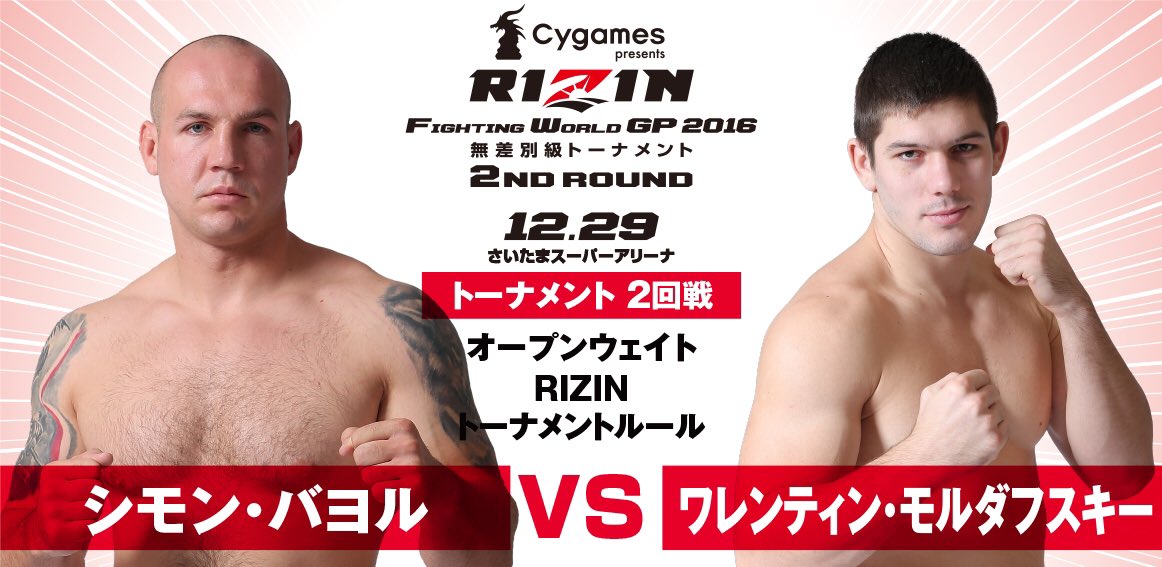 Bajor (16-6) enters the quarter-finals representing Poland and KSW. He earned a spot in the quarter-finals by beating touted Teodoras Aukštuolis in the 1st Round by way of unanimous decision.
Member of 'Team Fedor', Moldavsky (5-0) debuted for RIZIN FF on Day 1 of RIZIN's 2015 GP back in December in a bout that would determine the official alternate in the tournament. He made quick work of Yuta Uchida, dominating and submitting Japan's Uchida in under three minutes. He then submitted Germany's Daniel Dorrer in under a minute on EFN's Emelianenko vs. Maldonado card this past June. Much like his opponent, Moldavsky earned his quarter-final spot by beating a highly-touted prospect in Karl Albrektsson.
________________
Follow Mike on Twitter (@MikeLovesTacosX), and keep up with the latest MMA news from MMASucka via Twitter (@MMASucka) and Facebook