At UFC 242, the co-main event between Edson Barboza and Paul Felder is an attempt for Felder to find himself. In their first fight, Barboza was able to win due to Felder's inability to stick to his strength. The two fighters have since gone onto two different paths, Barboza is 1-3 in his last 4 and Felder is 3-1.
In this article, I'm going to examine what made Felder's strategy against Barboza so maddening. Furthermore, if Felder turns up in this fight the same way he did in their first, he will likely lose another decision. Still, Felder has shown improvements and is self-aware enough to make the right choices. But for now, let's examine the missing identity of Paul Felder.
Paul Felder
The Most Frustrating Fighter at 155
In their first fight, Felder engaged Barboza purely on his terms; a mid-range kickboxing fight. Wading forward in a traditional Muay Thai horse dance, Felder took repeated body kicks.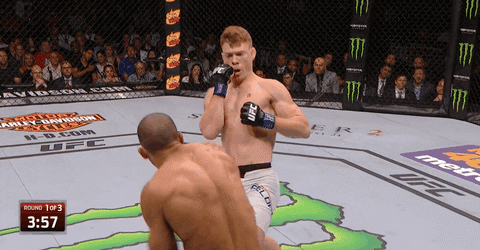 Contrary to popular belief, you can kick with a kicker, you simply have to kick out their posted leg. Beneil Dariush did a great job kicking the posted leg of Barboza after his finished kick.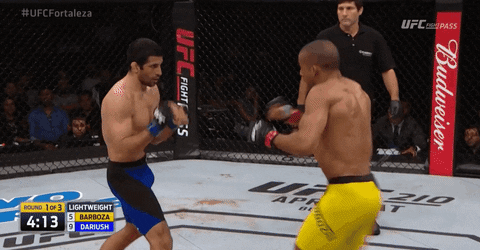 However, the problem for Felder is that he is not a multiple punch combination fighter nor a heavy pressure fighter. This left him trading combinations at mid-range with a lighting-fast Barboza.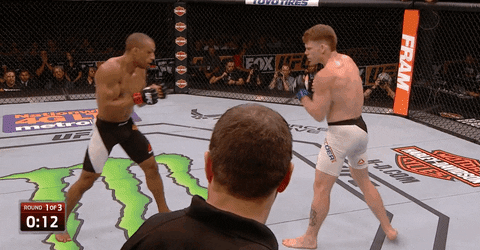 This also left Barboza to freely move around the cage, throw his hard body kicks/low kicks, and punch at his own pace.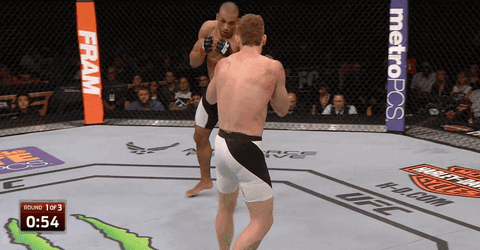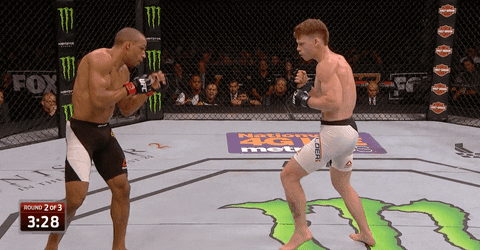 The few times that Felder threw in combination, he was able to swell up Barboza's right eye with his left hook.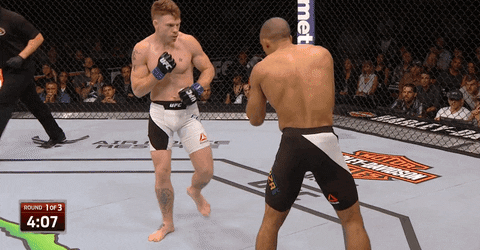 It was a maddening performance because whenever Felder could push Barboza back, he could score well. But those moments were few and far between.
Felder shows flashes of a style that could work with his skill-set, but his insistence on fighting a mid-range Muay Thai style has let him down.
Identity Crisis
What has me so perplexed with Felder is his inability to recognize his own strengths. In his next fight after Barboza, Felder took on Ross Pearson. Out in the open Felder was easily circled and stabbed by Pearson's superior quick shots. But once Felder got Pearson into the clinch, Pearson was taking far more damage.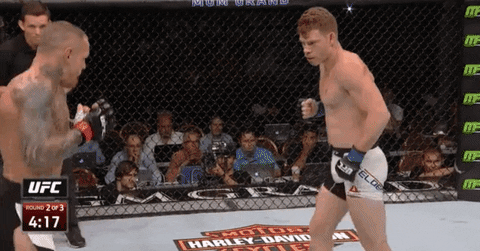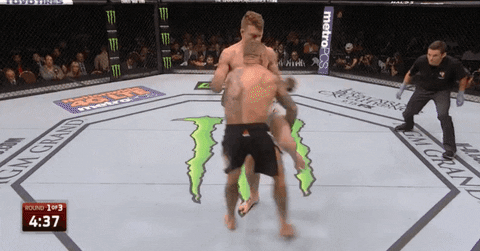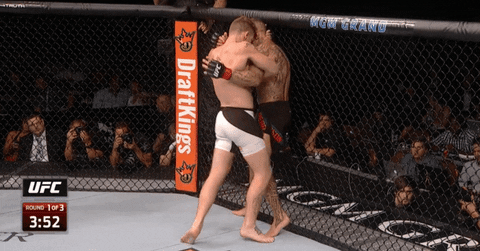 The thing with Felder's punching is that he seems overly tense during his combinations. This often leads him to have slow and loopy punches that are easy to avoid and counter.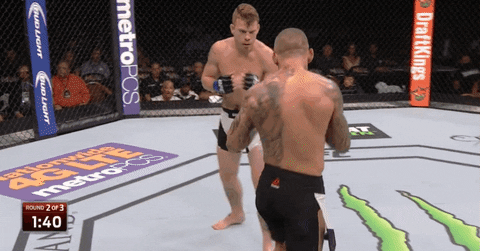 It's a shame because Felder seems to have decent power in his hands but to add to his poor mid-range striking is his footwork. Against everyone he has fought, Felder has a tendency to follow his man, rather than cut them off. For a fighter that wants to land crisp technical power shots, poor footwork denies you the range to land them.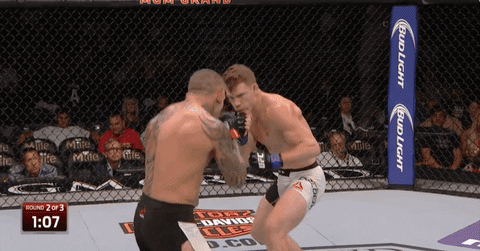 Another point to note is that when coming forward, Felder does have good head movement. But when he throws inside the pocket, his head come up and is an easy mark for the counter.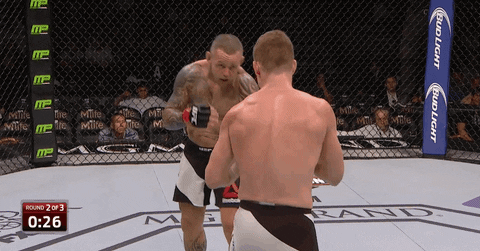 A Change of Pace
What makes Felder an interesting fighter in my mind, is his clinch strikes especially the elbows and knees.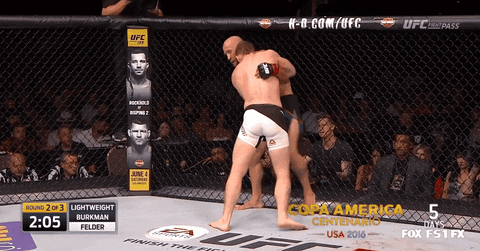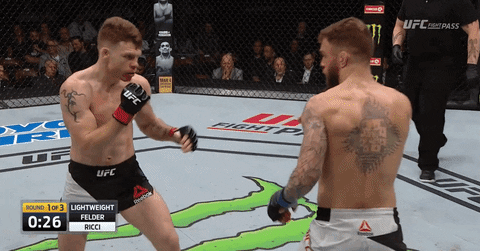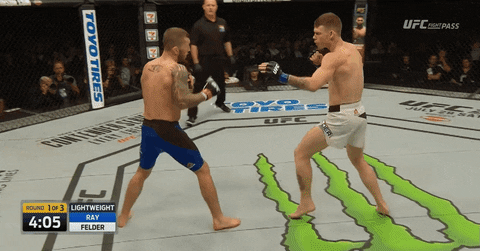 However, discussing Felder's poor footwork, he has a tendency to back up and make space whenever he feels he's done enough damage. As a fighter who excels in the clinch, why?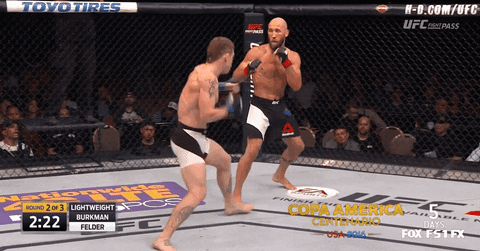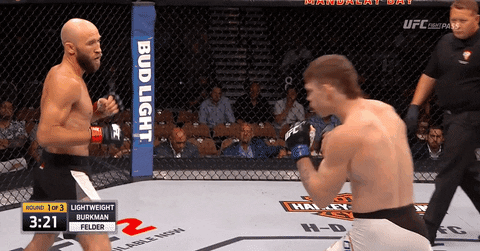 In essence, Felder has an understanding of how to get into his man's face, but his practical application is non-existent. Therefore, I suggest Felder study and apply another great clinch fighter's style. Frequent readers will know who I stan, Matt Brown. What Brown does well, is staying in his man's face when he knows they are close enough to the fence.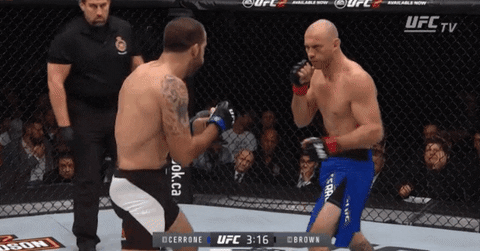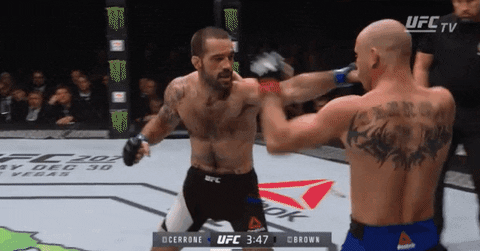 However, Brown tends to get hit a lot during these exchanges, but for a fighter like Felder who possesses good low kicks and defensive head movement, this can work for him.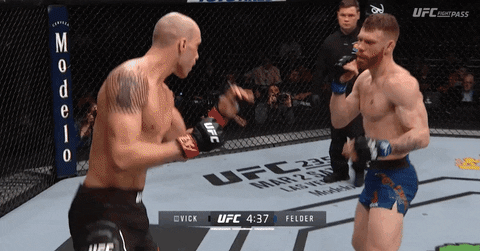 Keeping his man ideally against the fence would work wonders against a fighter like Barboza, who is so set in his identity that his biggest flaw has yet to be patched.
Let's Talk Footwork
In recent years, it has become a well-known fact that Barboza is allergic to pressure. This is mainly due to his strengths, which are his variety of fast kicks. In mid-range and in the middle of the octagon, Barboza can rip your body apart with round kicks. But once he gets close to the fence, those same kicks can be easily used to push him back and smothered, as he only stands on one foot.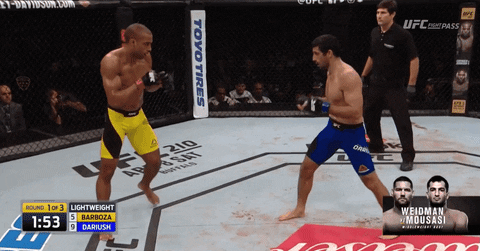 Every time Barboza feels threatened, he will run a half lap across the cage. If his man continues to chase him down, Barboza becomes a neutered cat.
By constantly going first and rushing in after his kicks, Dariush was able to keep Barboza on the move, but hardly kicking. Tony Ferguson was able to melt Barboza, simply by running at him with rear snap kicks and low kicks.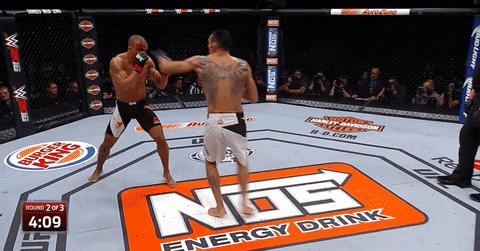 Against, Justin Gaethje, Barboza attempted to stand and trade more with his hands. However, his loopy punches were quickly bullied away as Gaethje could and would push into him.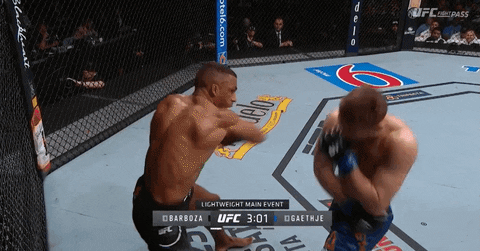 Another poor habit of Barboza`s footwork is that he will also relax when he starts to circle away, this gave Gaethje the opening to wing a huge hook which knocked Barboza out.
The likelihood of Felder taking advantage of this is slim, however, conceptually this shows just how neutered Barboza becomes when he's made to work off the cage.
Upset in the Making
In Felder's last fight, we got to see some noticeable improvements against James Vick. What Felder did well was back Vick up, low kick, and beat at the circling head.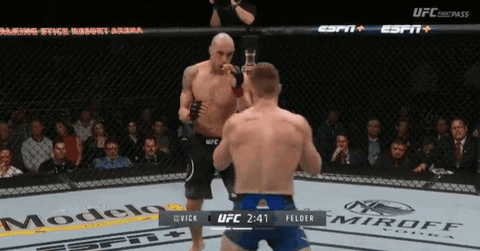 What Felder did well was poke and prod with lighter strikes, in order to later counter the returning Vick.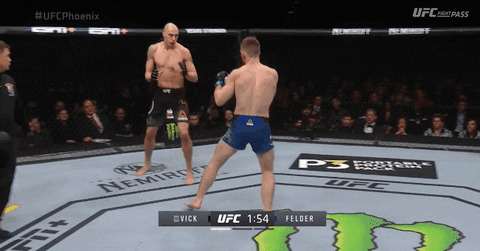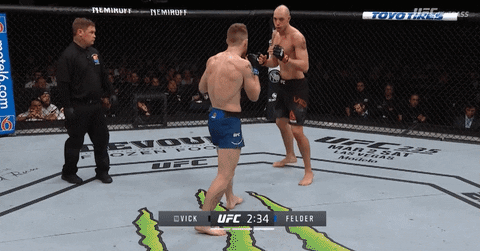 It was a different showing from Felder as he showed less horse-stance plodding, but rather ready to jump in and out based on the situation. Felder still gave Vick too much room to work out of his position, but it was a different look.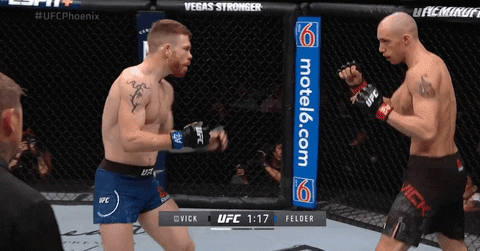 Furthermore, Felder has shown more self-awareness in this fight that most of his priors but dropping the output of his spinning attacks. This gave Felder the opportunity to spin into a kick or elbow as Vick circled off.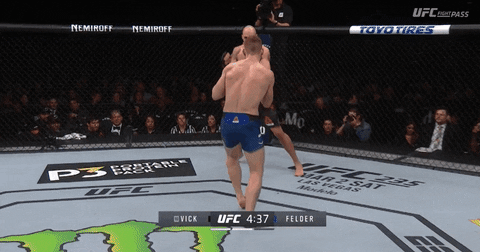 Perhaps it was Vick's height that denied Felder's usual elbow barrage, but Felder enjoyed throwing lighter punches in order to increase his volume. Regardless, it was a nice showing for Felder as a fighter who normally struggles to keep people backed up and panicked.
Conclusion
Felder's natural fighting identity should incline him as a pressure fighter with a vicious clinch game. But yet it has taken him the better part of seven years for him to understand his talents. For Barboza, he needs to continue to do what made him successful before. The mid-range kicking into punch combinations gave Felder fits as he waited on the Brazilian.
For Felder, steering into his aggressive tendencies in the Vick fight would serve him tremendously. Charging into the clinch after a low kick to keep his man in place, worked a treat against Vick and it should work against Barboza.
However, if Felder continues to stick to his poor man's Muay Thai, his mistaken identity could cost him a rematch of a lifetime. Without a doubt, I am a fan of both fighters, but seeing Felder have so much potential only makes me want to see him succeed. Regardless, UFC 242 cannot come by sooner as we have a banger at 155.
Main Photo
Embed from Getty Images