Martial arts competitions and weight-cutting seem to go hand-in-hand and is a notorious process throughout the sports. This, despite the effects of rapid weight loss being known to be terrible for a person's physical and mental health, especially in the long-term. Unfortunately, MMA is no different, with some of the craziest weight-cuts occurring within the UFC fighter roster.
3 UFC Fighters Who Make Huge Weight Cuts
While there are some UFC fighters who go through the weight-cut process rather well, there are many in the history of the organization that took things too far and looked worse for wear by the time they stepped on the scales. From former heavyweight champion Daniel Cormier and even Conor McGregor, here are a few UFC Fighters who make huge weight cuts.
Max Holloway
George Lockhart: Max Holloway's UFC 223 weight cut will be 'tied' for biggest I've ever done https://t.co/sDuJuwnxEH pic.twitter.com/SYSwlvPz8L

— Marc Raimondi (@marcraimondi) April 3, 2018
One can't bring up crazy weight cuts without talking about Max Holloway. "Blessed" is considered one of the top-dogs of the UFC Featherweight division, thanks in part to his lanky frame and great reach. However, whenever he steps on the scales at 145 lbs, the Hawaiian native always looks noticeably sunken and incredibly sickly. And no wonder, too, because Holloway believes that his walk-around weight is over 180 lbs!
There was once where he stepped in at the last minute to challenge Khabib Nurmagomedov's belt at 155 lbs. Holloway had less than a week to drop down to the Lightweight division limit, but he wasn't able to make it when it was time to step on the scales. The New York State Athletic Commission had to step in and cancel the fight because he looked too unhealthy.
Aspen Ladd
Women's Bantamweight fighter Aspen Ladd is unfortunately known for her terrible weight cuts. It's uncertain just how much weight the Californian native needs to cut to hit the 135 lb weight limit for the weightclass she has fought in since the moment she joined the UFC. But it must be a large number since there have been a number of instances where Ladd even fainted while on the scale.
One of her scheduled fights against Macy Chiasson had to be cancelled because the commission of the day forced her to call it quits due to her terrible weight cut. Another well known instance was Ladd looked deathly when she finally hit weight for her fight against Germaine de Randamie. The effects of that terrible weight cut showed in her performance when she dropped 16-seconds into the first round after being hit by a right cross.
Paddy Pimblett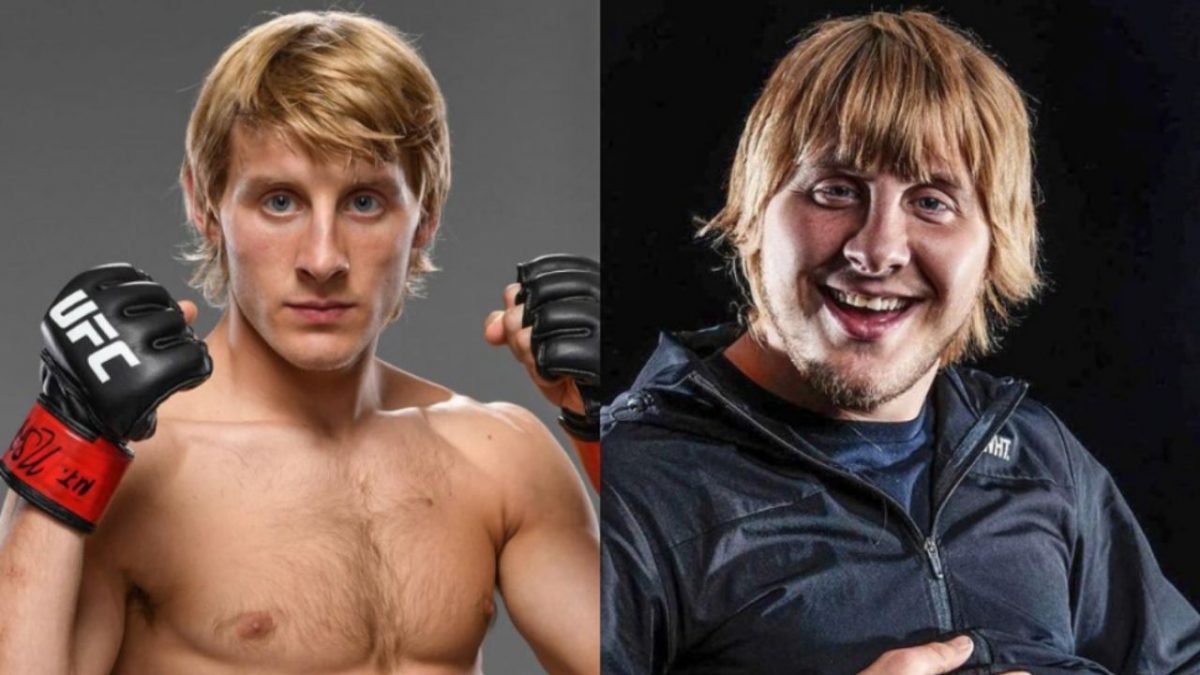 The notorious Liverpudlian Paddy Pimblett is another UFC fighter who goes through a crazy fluctuation in weight to meet the UFC Lightweight limit of 155 lbs. Since his UFC debut against Luigi Vendramini, images tend to circulate on MMA Twitter of Pimblett who doesn't look anything like what fight fans had just seen him during fight week or during the fights themselves. His face is rounder and he sports a double-chin – one could also bet that his six-pack is no longer visible either.
However, if you're the gambling type seeking a UK betting sites list, don't sleep on this fighter just yet as Pimblett's big weightcuts have not ruined his performance in the Octagon. The Liverpudlian takes this as a badge of honor as he boasts his ability to be able to meet weight despite his love for pizzas.