Rizin Fighting Federation has announced a very intriguing women's bout for their stacked year-end show. Pancrase veteran Rin Nakai will face stand-out wrestler & legitimate prospect Kanako Murata.
The bout was announced on Rizin FF's official twitter account early Monday.
---
Rin Nakai vs. Kanako Murata – RIZIN FIGHTING FEDERATION – Saitama, Japan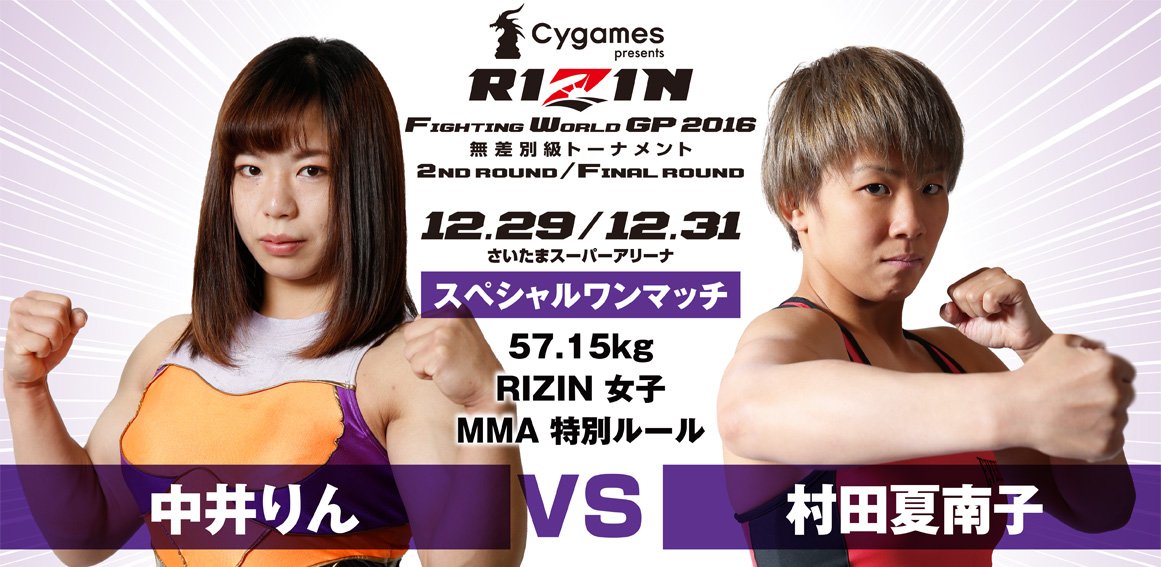 Nakai (18-2-1) is a veteran of Pancrase, Valkyrie, Smackgirl, and the UFC. Nakai entered the UFC in late 2014 after back-to-back victories over Sarah D'Alelio and Tara LaRosa. She lost two-straight bouts in the UFC courtesy of Leslie Smith and Miesha Tate. After being released from the promotion earlier this year, she returned to Pancrase in her natural weight division; flyweight. She has since won two-straight via (T)KO, including a win just this past weekend.
Murata (4-0) is a 23-year-old prospect known for her impressive wrestling background. Though known for her wrestling, her background in martial arts started with judo early on in life. Murata looked up to female wrestling-great Saori Yoshida during Yoshida's 2008 Beijing Olympic gold medal run. Murata faced Yoshida in a National competition a few years later and was up on points for majority of the competition before losing late. In April of this year, Murata made her MMA debut and has won four fights since then, competing under the RIZIN banner twice, KOTC once.
_____________
Follow Mike on Twitter (@MikeLovesTacosX), and keep up with the latest MMA news from MMASucka via Twitter (@MMASucka) and Facebook