Early this morning at a press conference in Japan, some announcements were made regarding RIZIN's October 15 show in Fukuoka, Japan at the Marine Messe Fukuoka.
During the press conference, five match-ups were announced. Two fights were added to 'Bracket B' of the men's bantamweight tournament, and three fights were announced for the women's atomweight tournament.
---
Shintaro Ishiwatari (22-6-4) vs. Akhmed Musakaev (5-0)
[Bantamweight Grand-Prix]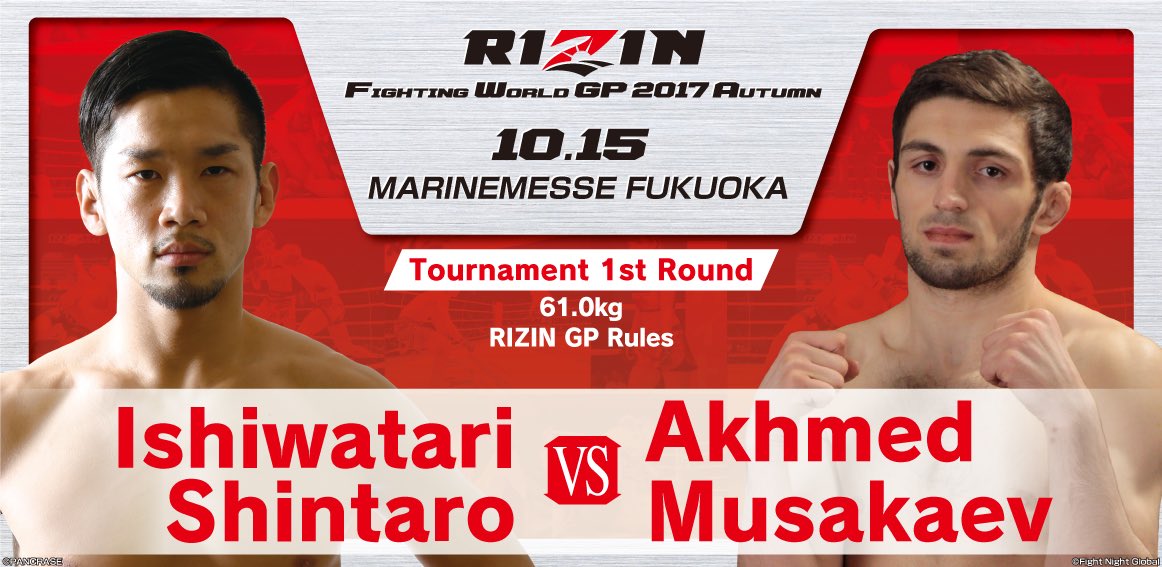 Ishiwatari was a surprise addition to the grand-prix which was announced at the previous show in July. He is the current Bantamweight King of Pancrase and enters the fight having won his last four. This streak saw him pick up a win over Takafumi Otsuka, who advanced in the tournament at the July show.
Other wins during that streak include victories over Erik Paulson & Josh Barnett pupil Victor Henry, Bellator MMA veteran Rafael Silva, and TUF 12 winner Jonathan Brookins.
His opponent, Akhmed Musakaev, is undefeated as a pro and has fought exclusively for Fightpro and more recently Fight Nights Global. He made his debut for the latter in May at Fight Nights Global 65. He picked up a decisive unanimous decision win over Kazakhstan's Ruslan "Bars" Serikpulov. Prior to this, Musakaev had four finishes in as many fights.
Erson Yamamoto (2-2) vs. Manel Kape (6-1)
[Bantamweight Grand-Prix]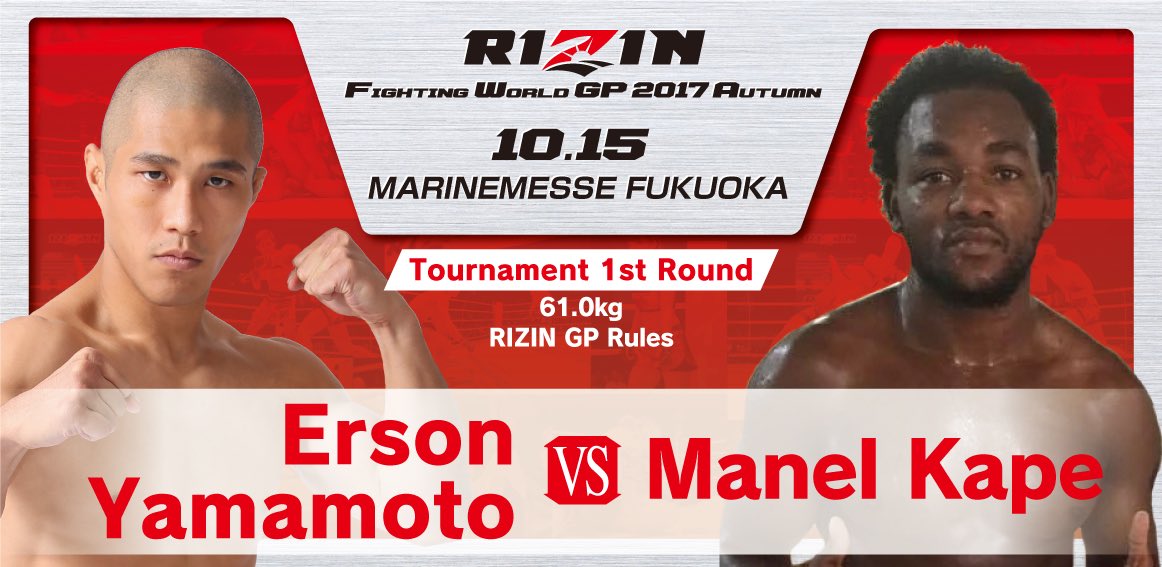 Erson comes from a very extensive wrestling family. He is the grandson of 1972 Olympian Ikuei Yamamoto, son of 3x world champion Miyuu Yamamoto, and nephew of KID Yamamoto and 4x world champion Seiko Yamamoto. He won the 69kg division in Greco-Roman at the 2013 FILA Cadet World Championships.
He has been thrown to some wolves during his MMA run, which explains why he has exchanged wins and losses since debuting in December of 2015. In his first fight he took on Kron Gracie, and though he did make it competitive, not even an early powerbomb was enough to avoid being submitted. After that, he beat Kizaemon Saiga before a quick loss to Japanese legend Hideo Tokoro. In June of this year, he had his first fight outside of the RIZIN banner, taking out Jesse Rogge at KOTC: Fire Starter.
It was previously known that Yamamoto would take part in the event, but little was known of his opponent. Until now, that is. He takes on "Prodígio" Manel Kape. Fighting out of VS Team in Portugal, Kape has not fought since April of 2015. Tremendous layoff aside, he has won four-straight. Those four wins span regional shows in Portugal, France, and Spain. Kape finished all four of these wins, three by submission and one by TKO.
The biggest win of his career by far is a 2014 win against Daniel Barez, who in July of this year went on to become the BAMMA Flyweight Champion when he defeated Ryan Curtis.
Bantamweight Grand-Prix Bracket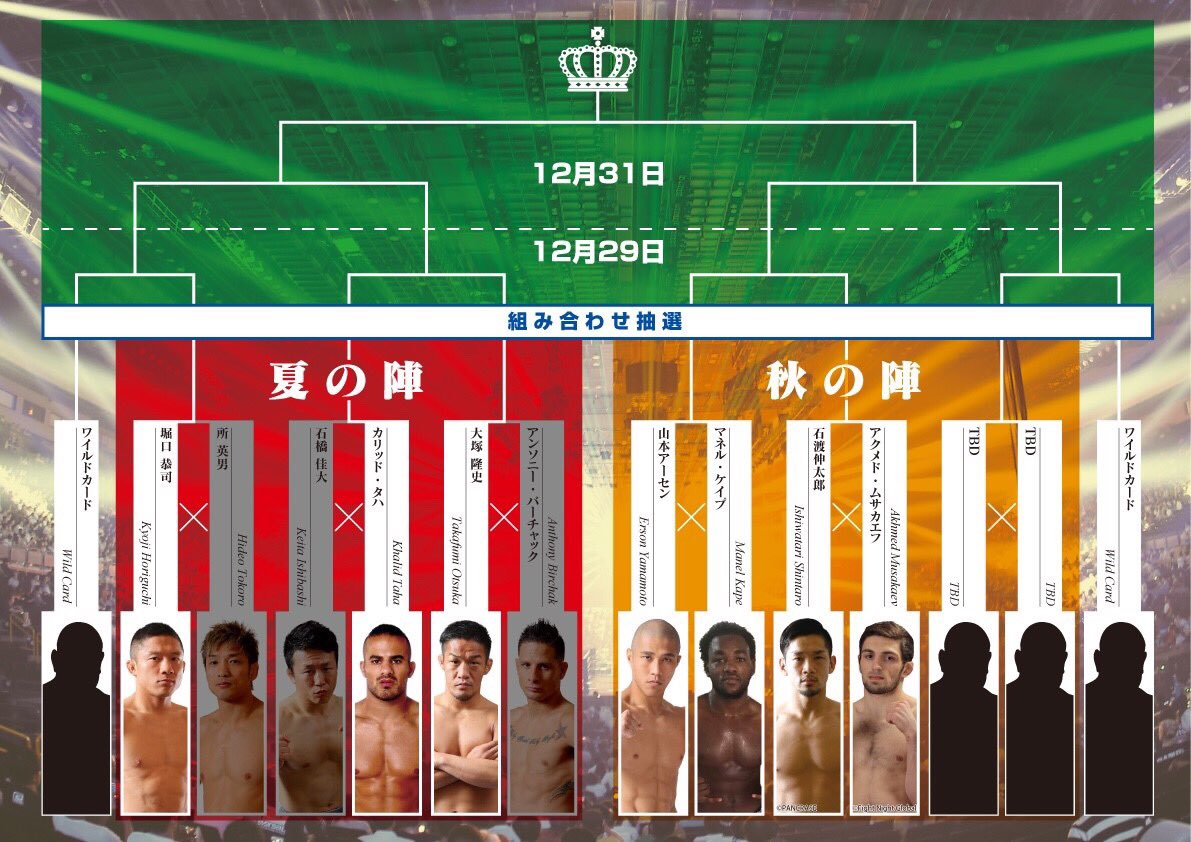 ---
Miyuu Yamamoto (1-2) vs. Irene Cabello Rivera (6-4)
[Atomweight Grand-Prix]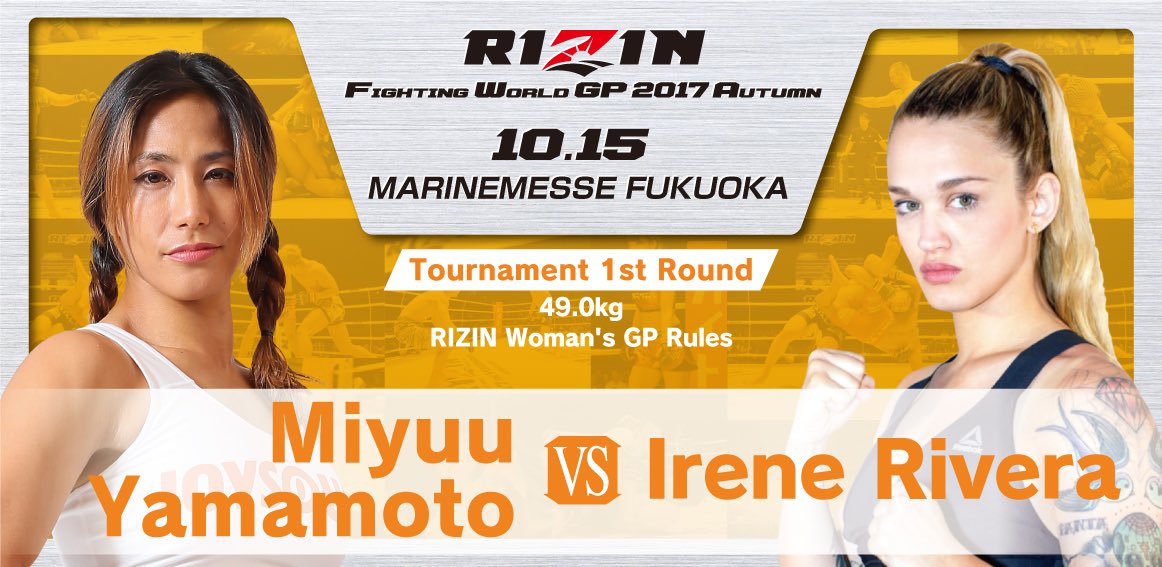 At 43-years-old, the fact Yamamoto is competing consistently and showing up in fantastic shape and condition each time is impressive enough. In September of last year, the 3x world champion wrestler made her MMA debut. She took on fellow fan-favorite Rena Kubota and was submitted in the first round. Three months later at the year-end show, she took on KOTC Champion; Andy Nguyen. She was again submitted in the first round.
Despite two losses to start off her career, she looked scrappy in both of those outings against very legitimate fighters. So she refused to quit. Last month, Miyuu returned and took on KOTC & Invicta veteran Cassie Robb. Yamamoto dominated the 15 minutes of action to pick up the first win of her career.
Her opponent is a relatively unknown Spanish submission artist "La Niña" Irene Cabello Rivera. She enters the contest having lost three in-a-row if you include her TUF 23 loss to Kate Jackson. In May of last year, she lost to Celine Haga by first round submission. She followed that up with another loss at the hands of Danella Eliasov at EFC 56 in December. "La Niña" has not fought since and desperately needs a win.
Alyssa Garcia (3-3) vs. Maria Oliveira (9-2)
[Atomweight Grand-Prix]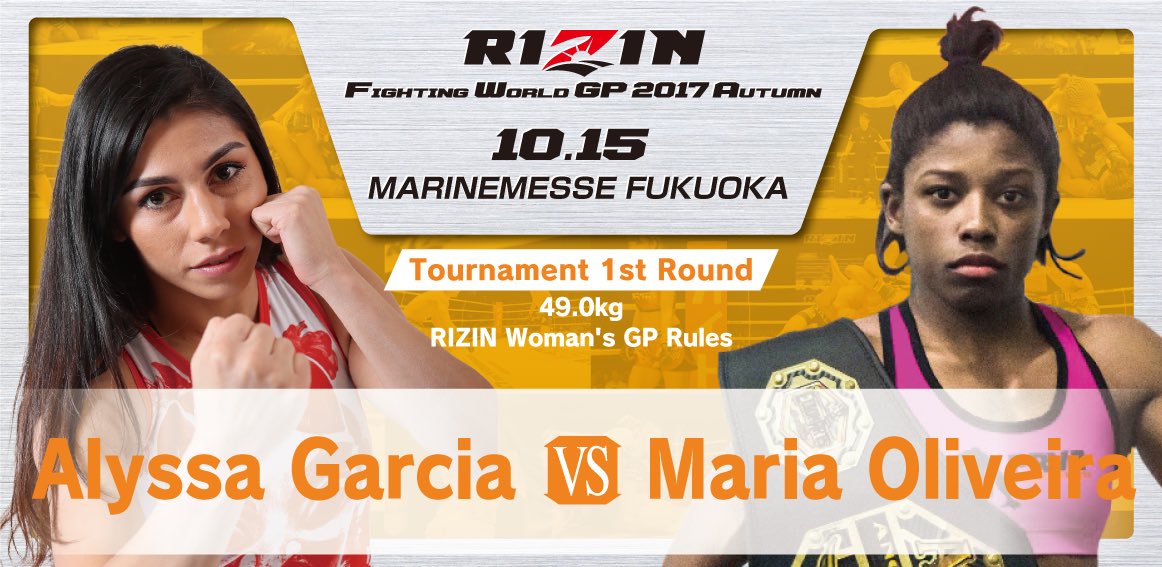 Representing UWF USA, Alyssa "Tiny Tim" Garcia trains under Josh Barnett and the future seems very bright for the 23-year-old. In her RIZIN debut in December, Garcia picked up a big win over Kanna Asakura before traveling back to the US and beating Kaiyana Rain at Combate 11. In May of this year, Garcia fought on the big Combate 14 card. She was defeated by Elite MMA's Sheila Padilla.
Though relatively unknown, Oliveira has been absolutely red-hot as of late. She has won eight-straight since January of 2016, with all but two of those victories coming by way of finish. Along the way, she won the A&FC Strawweight Title. The thing about this streak is; the competition has not been there. When she meets Alyssa Garcia in October, that changes.
Also added to the atomweight grand-prix; at DEEP JEWELS 17 on August 26, a fight between Saori Ishioka (15-10) and Kanna Asakura (7-2) will determine another quarter-finalist. They will face Sylwia "Mała" Juśkiewicz (6-4).
Atomweight Grand-Prix Bracket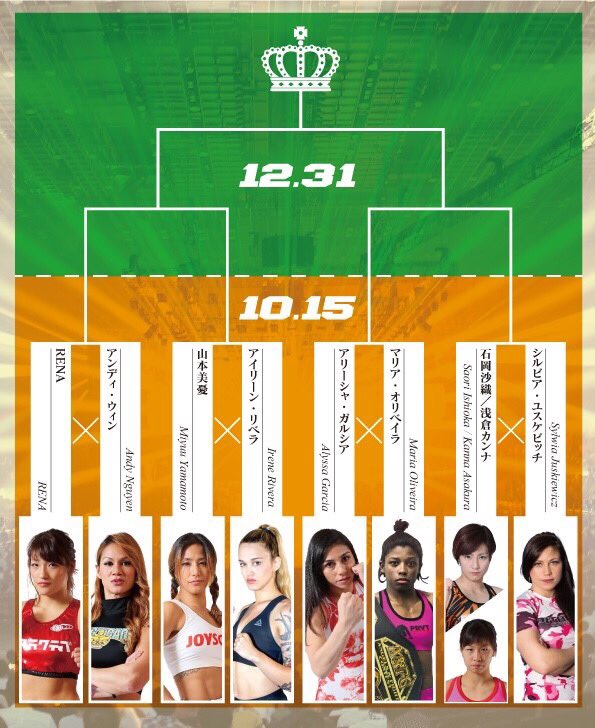 ---
RIZIN 2017: Fukuoka
Dan Henderson vs. Kazushi Sakuraba [Grappling]

Rena Kubota vs. Andy Nguyen

Shintaro Ishiwatari vs. Akhmed Musakaev 

Erson Yamamoto vs. Manel Kape 

Miyuu Yamamoto vs. Irene Cabello Rivera

Alyssa Garcia vs. Maria Oliveira

Ishioka/Asakura vs. Sylwia Juśkiewicz 

More Bouts TBA!
_______________
Follow Mike on Twitter (@MikeLovesTacosX)