Conor McGregor analysis: 40 seconds, four moments of brilliance
Conor McGregor started the decade in style with a spectacular finish of octagon veteran Donald Cerrone at UFC 246. Despite the bout being over in the blink of an eye, there's lots to dissect from last Saturday's main event. There has been no shortage of Conor McGregor analysis for his antics outside of the cage, and it's undeniably refreshing to be focusing on his sporting endeavours.
Jorge Masvidal who?
Cerrone is a notoriously slow starter, and McGregor wasted absolutely no time in pressuring him. In the very first seconds of the fight, McGregor unleashed a hellish left hand which Cerrone successfully ducked under. McGregor completely leaned into the shot, and with the extra-strength that he was evidently carrying at 170lbs, it is possible that that one strike would have been enough to give Cowboy some trouble. With his Cuban adversary octagon-side, there is no doubt that McGregor was aiming to break Masvidal's unbelievable record and send a statement to the entire roster. After ducking the punch, Cowboy's head found no refuge on McGregor's knee. It's hard to tell whether McGregor meant the strike or if it was simply a result of his momentum, but it undoubtedly hurt Cowboy early.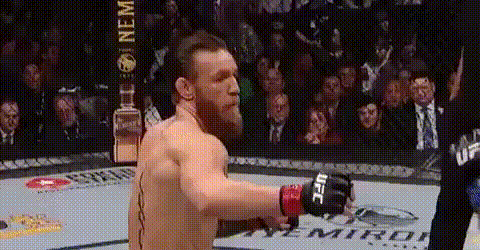 He's just got a left… shoulder?
Cerrone's head coach made it very clear that he believed McGregor was a one-dimensional fighter. Despite Vanier highlighting his left hand, it was, in fact, McGregor's shoulder that caused Cowboy to suffer a broken nose in the very first exchanges. After reacting quickly to defend a takedown, McGregor capitalized on Cerrone's weak underhooks by placing his head under his opponent's chin in order to maintain head control. From this position, McGregor discharged a series of vicious shoulder strikes that broke Cowboy's nose. Footage of McGregor training and performing the same shoulder attack in 2013 has been unveiled, indicating that this was more than just luck for 'The Notorious'.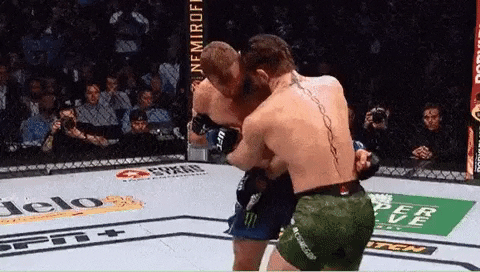 The knee-d for a finish
McGregor was relentlessly aggressive throughout the bout. After demolishing Cowboy with his shoulders, McGregor landed a huge knee to his temple on the break. McGregor used his right overhook in order to create distance for the knee, which he landed very effectively. This knee was likely the strike which marked the beginning of the end for Cowboy. On the break, it was evident that he was shocked at the beating McGregor had already inflicted upon him. The Irishman attempted to utilize knees in his loss to Khabib Nurmagomedov to no avail, and it is a promising sign that he found a more suitable use for the technique than a poor form of takedown defense.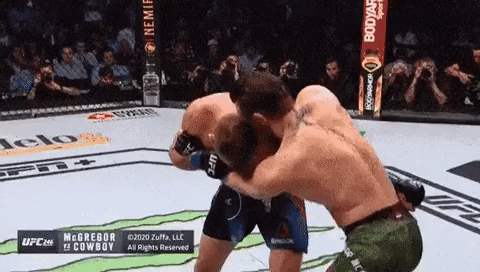 Cerrone's signature
When Cerrone threw his signature right high kick, McGregor responded with a left of his own which rocked Cowboy. Although the kick only landed with the toes, Cerrone was clearly already compromised from the earlier strikes he absorbed. Cerrone instinctively dropped his hands to defend a kick to the body, there are two main reasons for this. Primarily, Cerrone has a historical vulnerability to body strikes. Cowboy once suffered disembowelment after an ATV accident, one of the many injuries his torso has sustained. Secondly, McGregor's left kick is an unpredictable weapon. The Notorious raises his leg in a similar motion for kicks to both the head and body, making it impossible to read. This time, McGregor went to the head, and McGregor landed.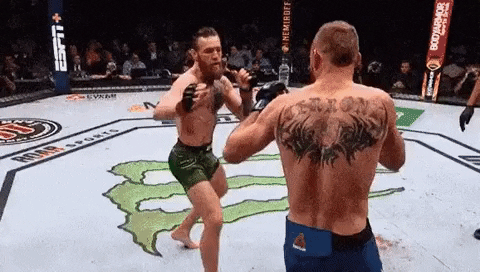 After this brilliant performance, it is exciting to see what McGregor will do next. Fully-focused and motivated, could he reclaim UFC gold again? For a breakdown of some potential opponents, click here.